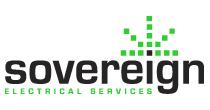 Using the latest CAD systems we work closely with the client, main contractor, designers and architects teams to supply innovative electrical designs which not only meet the brief but complement the overall look and feel of the building or space.
Through our network of suppliers, we also offer cost effective procurement of electrical materials and manage the supply chain to ensure the right materials are in the right place at the right time.
Few projects are completely without challenges but our pro-active approach to project management ensures our clients are always kept up to date and if there are issues, we suggest solutions and work with them until they are resolved.